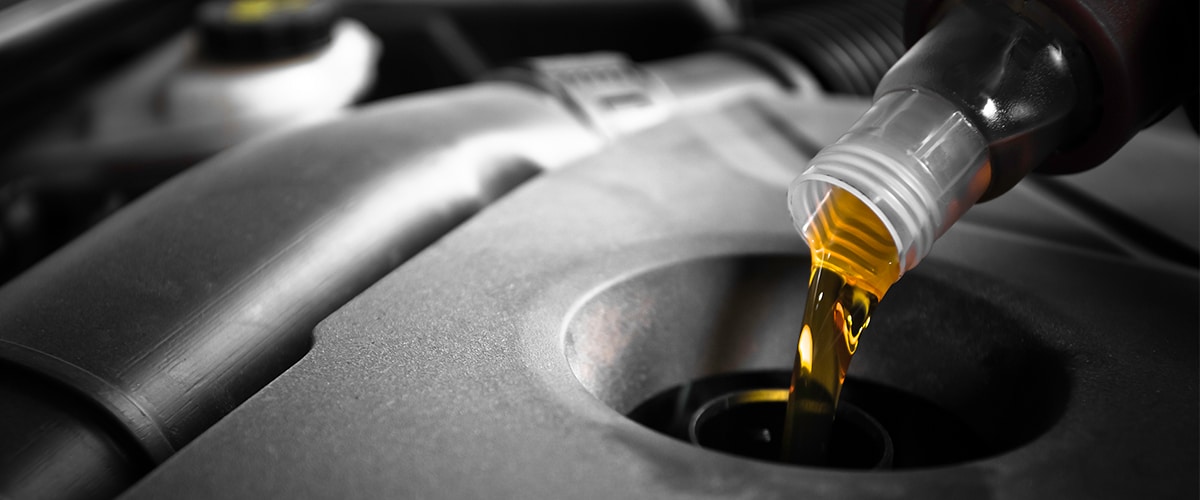 Oil Changes
at Byerly Nissan
Nissan Oil Change

Service Overview in Louisville KY
Wonder why it's so important to keep up on your Nissan vehicle's oil change service? Here at Byerly Nissan, featuring a professional Nissan service center proud to serve Clarksville IN and Elizabethtown KY, we're happy to outline the valuable advantages and specific roles of certified technicians play in your vehicle's maintenance care.
Discover what types of oil we recommend, preview this service experience in greater detail, and appreciate the impact of fresh motor oil and new filter changes with detailed insight below.

Reasons to Routinely Change Oil
Motor oil serves a fundamental role in protecting your vehicle's engine and keeping this under-the-hood configuration cool as it operates. Over time, your engine can experience build-up of particles and sludge, which could eventually lead to damage and impact performance. To extend this powertrain life and protect your expensive investment, we recommend sticking to a regular Nissan service cycle, updating oil and filters as outlined in your owner's manual.

Types of Oil We Recommend
From genuine Nissan Motor Oil to Mobil Super Synthetic, Mobil 1, Mobile 1 Advanced Fuel Economy and much more, there are several valuable oil types to choose from when selecting what's right for your Nissan model. Conventional motor oil is the cheapest of the bunch, still offering strong protection for your engine. Synthetic motor oil, while on the pricier end, offers uniform lubrication for enhanced support in extreme conditions, offering impressive value for your purchase.

Nissan Oil Change Service We Provide
Our team of certified mechanics is happy to change the oil and filter of your vehicle, utilizing genuine Nissan parts and diagnostics to complete this service task. And while they're working under the hood, we can update you on the condition of your engine's main components with a multi-point inspection, completing several other service requirements on your behalf as requested.

Schedule a Nissan Service Appointment for Oil and Filter Changes Today
For shoppers from Jeffersonville IN and Frankfort KY interested in learning more about Nissan oil change service, we invite you to reach out with questions and connect with service center here in Louisville today. Plan your next trip over from nearby Bardstown KY and Lexington KY for an upcoming Nissan service appointment!