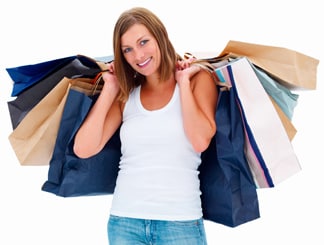 Dealer Rewards at No Cost to You
Apply for a free One to One Rewards card and begin accumulating points to put towards your service and parts purchases at Byerly Nissan! We're excited to offer a fun and beneficial loyalty reward program to customers both new and returning. If you're looking for low-cost vehicle accessories or Nissan service and repairs in the Louisville area, visit us today and start earning points on your auto-related purchases!
Earn Generous Rewards Points & Use Them at Our Dealership
The program is free and the rewards are big! With your One to One Rewards loyalty card, you'll earn generous points on all consumer-pay purchases (before tax) when you shop at Byerly Nissan parts, accessory or repair center in the Louisville Kentucky area. Your purchase points can be used to pay for your next visit to Byerly Nissan or the points can be saved up and put toward larger purchases. Make us your go-to Louisville, Kentucky Nissan dealer and start earning rewards points today!

Rewards+Plus Takes Things to the Next Level

Nissan's Rewards+Plus feature also offers you big savings! It enables you to earn points even when you make purchases outside of Byerly Nissan. When you log onto www.NissanOnetoOneRewards.com  and click on Rewards+Plus, you'll have access to hundreds of exclusive deals from over 300 well-known retail stores online. This includes brand-name retailers like Target, Macy's, Home Depot, Barnes& Noble, Best Buy, Godiva, Gap and many, many more! If you often shop at these stores anyway, you might as well get points for your purchases!
It's Easy to Earn Points Using Rewards+Plus at Byerly Nissan

Simply login at www.nissanonetoonerewards.com

·         Click on the Rewards+Plus button, view special discounts and offers, then shop away! 
·         Your One to One Reward+Plus points will automatically post to your account 30-45 days from shipment of your online purchase.
To track your bonus points visit the Transaction History Page on the One to One Rewards website.
Byerly Nissan Thanks You
We value our customers and this is our way of saying thank you for their loyal patronage. When you enroll in our One to One Rewards Program, we'll preload your card with sales and service points. From there, you'll accrue even more points; for every dollar you spend on consumer-pay purchases at Byerly Nissan, you'll receive a percentage back on your rewards card. Contact us today to enroll and learn more about this exclusive program - you have nothing to lose and everything to gain!
Disclaimer
One to One Rewards points or dollars cannot be redeemed for cash. The One to One Reward program reserves the right to cancel or modify the program at any time. Contact your leading Louisville area Nissan dealer - Byerly Nissan - for more details about the program.  NissanUSA